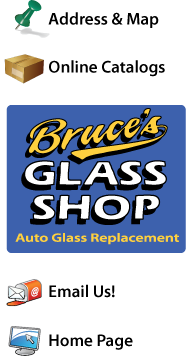 American Truck Accessories
& Bruce's Glass Shop
103 S. Stone Road
Fremont, MI 49412
Ph. 231-924-3752
Open Monday thru Friday
8AM to 5PM,
Saturday 8AM to 1PM


Hitches | Towing | Hauling | Box Covers | Tonneau | Toppers & Parts | Floor Protection | Liners | Running Boards | Steps | Nerf Bars | Misc.

Below are links to several manufacturers' catalogs online. Use these resources to find and learn more about the products you need, then call us for pricing and ordering at 231-924-3752. We can order and ship directly to you or you can pick up your order at our store.

WeatherTech

We also feature products from:
DeeZee
CARR
Husky
Cipa Towing Mirrors
Access

Remember, we have installation experts on our team and ready to serve you.